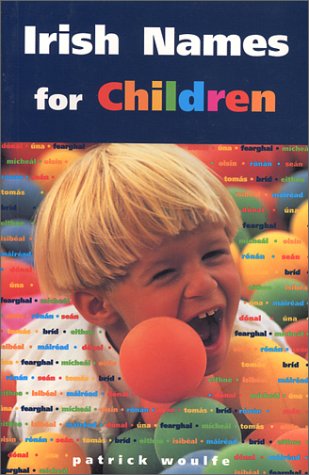 Irish Names for Children
by Patrick Woulfe, Gerard Slevin (Ed.)
EUR

9.99
($11.19)
in stock
Choosing a name for a child is an important decision for every parent. 'Irish Names for Children' is a handy pocket reference book that provides plenty of information on the origin and meaning of many Irish names.

Recently, there has been a growth in popularity in names that have their roots in the Irish language. This book, which has been enlarged and revised by Gerald Slevin, the former Chief Herald, lists names of ancient Celtic origin with later introductions and reformed Irish spelling.

It also includes names associated with particular Irish families and regions, a complete calendar of Irish saints, and an easy-reference English-Irish name index.