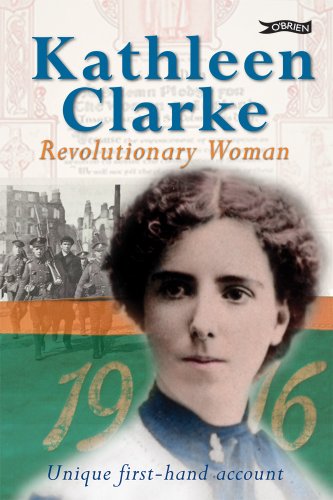 Revolutionary Woman
An Autobiography, 1878-1972
by Kathleen Clarke
EUR

13.99
($15.67)
in stock
New edition to celebrate the renewed interest in 1916 and women s history - contains new material not published in previous editions.

Kathleen Clarke was entrusted with all the plans and decisions of the Irish Republican Brotherhood prior to the Rising. In its aftermath her husband, Tom Clarke, and her only brother, Ned Daly, were both executed.

Kathleen s story is one of incredible personal courage and commitment. As well as being an authentic and fascinating description of one of the most dramatic periods of Irish history. The book documents the setting up of Cumann na mBan, the O Donovan Rossa funeral, Kathleen s time in prison with Countess Markievicz and Maud Gonne MacBride. It also covers the Black and Tan raids, the Treaty, the Civil War, and Kathleen s time as Dublin s first female Lord Mayor.

A compelling and genuine first hand account of an activist during the most exciting and turbulent period of Irish history the only first person account of 1916 ever published. This personal and vivid description offers a unique female perspective on 1916 and is illustrated with rare historical material and photos.