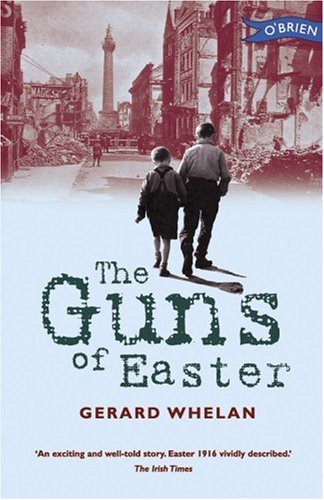 The Guns of Easter
EUR

13.99
($15.67)
in stock
by Gerard Whelan
It is 1916 and Europe is at war. From the poverty of the Dublin slums twelve-year-old Jimmy Conway sees it all as glorious, and loves the British Army for which his father is fighting.

But when war comes to his own streets Jimmy's loyalties are divided. The rebels occupy the General Post Office and other parts of the city, and Jimmy's uncle is among them. Dublin's streets are destroyed, business comes to a halt.

In an attempt to find food for his family, Jimmy crosses the city, avoiding the shooting, weaving through the army patrols, hoping to make it home before curfew. But his quest is not easy and danger threatens at every corner.


---
Author Description
Gerard Whelan was born in Enniscorthy, County Wexford, and has lived and worked in several European countries. After some time living in Dublin, he has returned to live in his native Wexford. He is the author of many books for children and a multiple award-winner. His first novel,
The Guns of Easter
, won the
Eilis Dillon Memorial Award
for first-time writers.
Dream Invader
later won the
Bisto Book of the Year Award.
He has also been shortlisted for the
Reading Association of Ireland
awards. Gerard is also the author of
A Winter of Spies and Out of Nowhere.