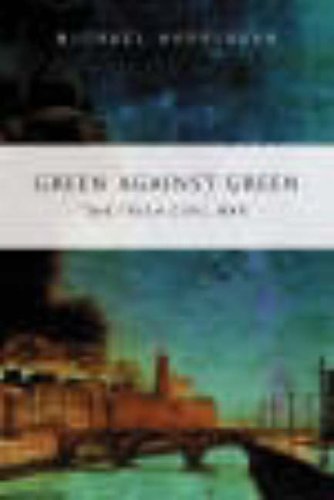 Green Against Green
The Irish Civil War
by Michael Hopkinson
EUR

18.99
($22.54)
in stock
Michael Hopkinsons Green Against Green has long been established as the definitive study of the Irish civil war. Widely praised and frequently cited as the most authoritative work on the subject, it continues to hold its place as one of the finest works in modern Irish history.

"It will be indispensable reading for those who wish to understand the bloody birth of independent Ireland."
Michael Laffan, Irish Historical Studies

Michael Hopkinson has finally broken the taboo on research into this crucial event in Irish political history and has given us the first full-length, archive-based history of the Irish Civil War."
Tom Garvin, Irish Literary Supplement

"Dr Hopkinson's outstanding achievement is that he is always concise and yet has produced much the most comprehensive and valuable account of the civil war ever published."
Ronan Fanning, New Nation

"A model of objectivity and detailed knowledge."
James Healy, Studies.

"Thoroughly researched and well-written it is a dispassionate account of the most passionate of times."
T. Ryle Dwyer, Irish Times

<hr>
About the Author

Dr Michael Hopkinson teaches in the Department of History at Stirling University in Scotland. One of the world s leading authorities on the Irish revolutionary period, he is also the author of The Irish War of Independence.